Cozy rest in "Grafaitė"
hotel
Located in the quiet village of Ginkūnai, just 5 km from the center of Šiauliai, Hotel Grafaitė offers everything you need for relaxation: comfortable rooms, an indoor pool, a sauna, a children's playground and a 24-hour reception.
Hotel-bar "Grafaite" started its activity on January 1, 2015. What "Grafaite" is like now is the contribution of the heart of our family and the second home. We believe that when you come to us at a bar or hotel, you will feel comfortable, pleasant, caring and have a great time not only with friends, but also with your family.

Both inside the bar and in the courtyard of the "Grafaite", you will find spaces for children. Parents will be able to eat quietly while the little ones are busy in the children's spaces. Also, we have a menu for children. Our favorite children's dish is fried curd cheese pancakes with strawberry jam. In our menu you can find from traditional Lithuanian dishes (zeppelins, potato pancakes, homemade dumplings), European cuisine masterpieces (Kiev cutlet, beef steak, duck breast) to American cuisine hits (ribs, burgers).

On weekends, live music events take place at "Grafaite". Where Lithuanian pop legends and other popular pop music groups and musicians give their concerts. And in the evening you can celebrate birthdays, company parties.
Broadcasting of sport competitions
PRABANGUS DVIVIETIS
Prabangus dvivietis kambarys su vonia. Jaukumu ir prabanga dvelkiančiame kambaryje rasite viską, ko reikia patogiam poilsiui: plati dvigulė lova, chalatai, šlepetės, plaukų džiovintuvas.
LIUKSO KLASĖS NUMERIS
Erdvus ir šviesus liukso klasės kambarys su dušu. Kambarys suskirstytas į poilsio ir  laisvalaikio zonas. Kambaryje rasite viską, ko gali prireikti kokybiškai nakvynei. Taip pat numeryje rasite šaldytuvą.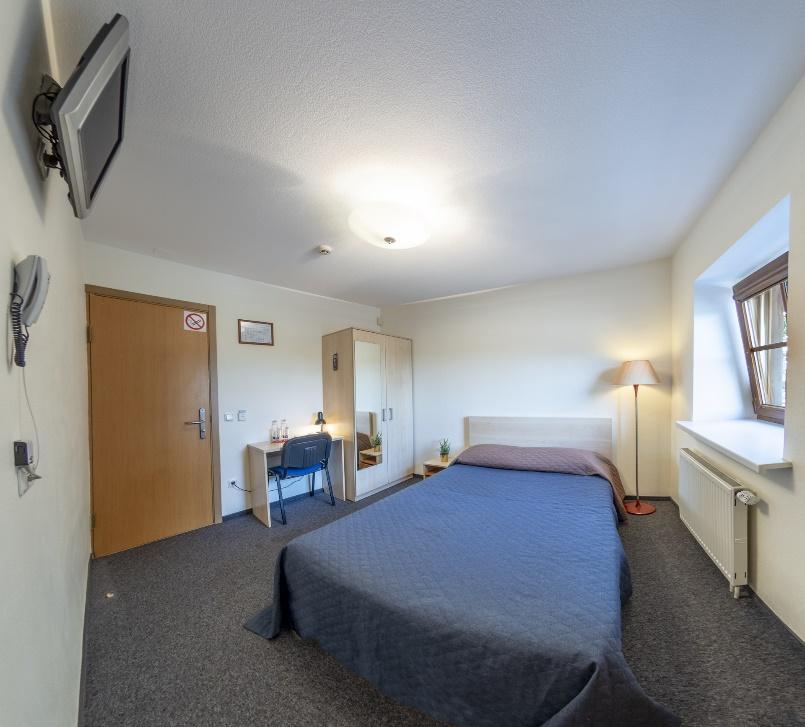 DVIVIETIS SU DVIGULE LOVA
Patogus dvivietis kambarys su dušu. Jaukus ir šviesus kambarys su patogia  dvigule lova tiks apsistoti tiek  porai, tiek  vienam asmeniui.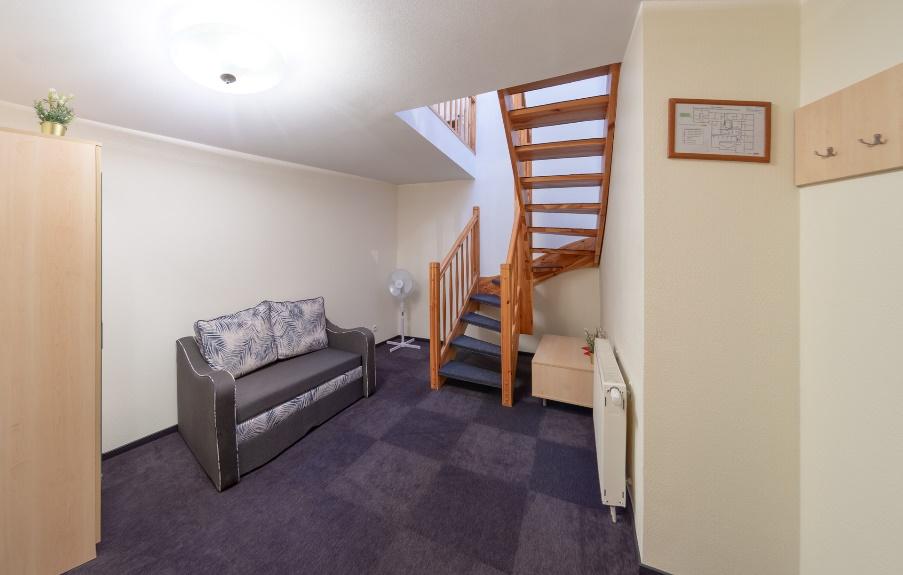 DVIAUKŠTIS NUMERIS
Dviaukštis kambarys su 2 viengulėmis lovomis. Dviejų aukštų kambario kompleksas: miego zona - antrajame aukšte (dvi viengulės lovos), pasiekiama laipteliais. Vonios kambaryje rasite dušą, rankšluosčius ir  plaukų džiovintuvą.
DVIVIETIS SU ATSKIROMIS LOVOMIS
Jaukus ir šviesus kambarys su dušu. Patogus dvivietis kambarys, kuriame rasite dvi viengules lovas.Šis numeris puikiai tiks apsistoti tiek dviems, tiek ir vienam svečiui.
KONFERENCIJOS BANKETAI 5Val
Galime Jums pasiūlyti patrauklią vietą konferencijoms, seminarams, paskaitoms, pristatymams ir kitiems renginiams. Šiuolaikinis dizainas, apgalvota aplinka ir įrenginiai – viskas paruošta Jūsų vedamiems mokymams, edukacijai, konferencijoms.
SAUNA BASEINAS 2Val
Maloniai kviečiame ,,Grafaitėje" pasimėgauti sauna ir baseinu: pailsekite po darbingos savaitės, o gal praleiskite kokybišką laiką su šeima.