Cozy 3-star hotel "Grafaite" invites you to enjoy rest. And our hotel can accommodate up to 65 people.
A delicious breakfast awaits our guests. The European-style rooms have everything you need for a comfortable stay. Guests can enjoy the sauna and swimming pool pleasures. On weekend evenings, our guests can also enjoy quality live music - in "Grafaite" you will find everything for your personal or family vacation.

Entrust your personal or family vacation to us and we promise you quality and convenience!
PRABANGUS DVIVIETIS
Prabangus dvivietis kambarys su vonia. Jaukumu ir prabanga dvelkiančiame kambaryje rasite viską, ko reikia patogiam poilsiui: plati dvigulė lova, chalatai, šlepetės, plaukų džiovintuvas.
LIUKSO KLASĖS NUMERIS
Erdvus ir šviesus liukso klasės kambarys su dušu. Kambarys suskirstytas į poilsio ir  laisvalaikio zonas. Kambaryje rasite viską, ko gali prireikti kokybiškai nakvynei. Taip pat numeryje rasite šaldytuvą.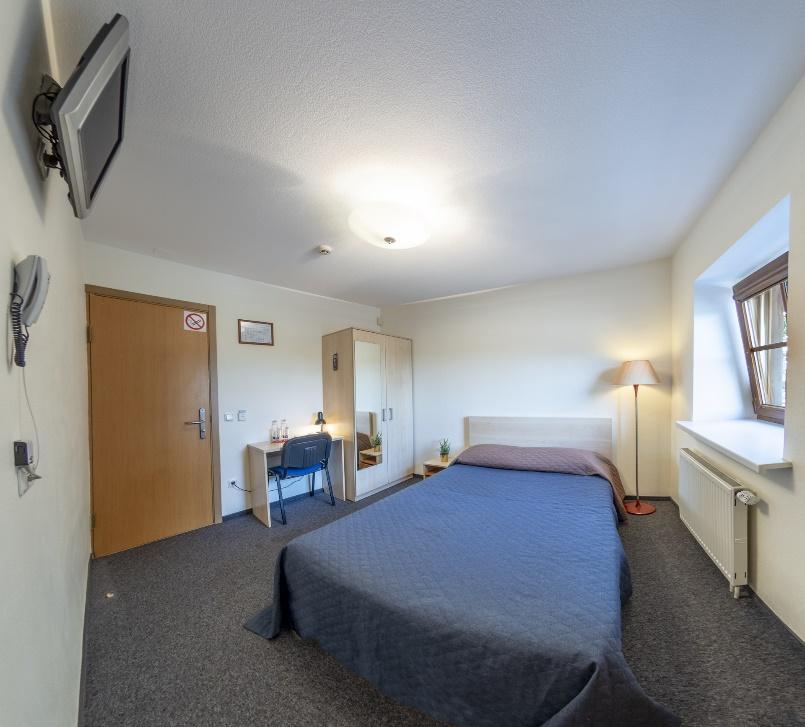 DVIVIETIS SU DVIGULE LOVA
Patogus dvivietis kambarys su dušu. Jaukus ir šviesus kambarys su patogia  dvigule lova tiks apsistoti tiek  porai, tiek  vienam asmeniui.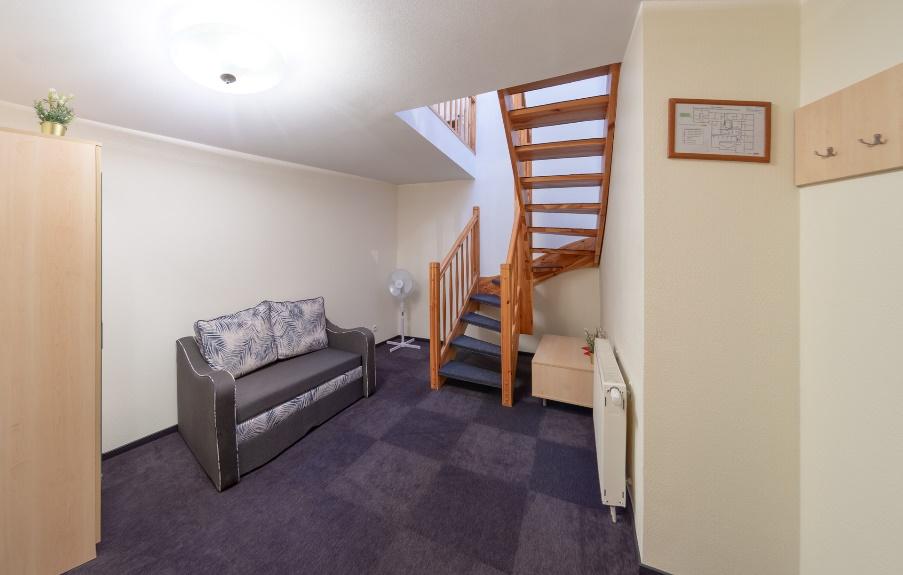 DVIAUKŠTIS NUMERIS
Dviaukštis kambarys su 2 viengulėmis lovomis. Dviejų aukštų kambario kompleksas: miego zona - antrajame aukšte (dvi viengulės lovos), pasiekiama laipteliais. Vonios kambaryje rasite dušą, rankšluosčius ir  plaukų džiovintuvą.
DVIVIETIS SU ATSKIROMIS LOVOMIS
Jaukus ir šviesus kambarys su dušu. Patogus dvivietis kambarys, kuriame rasite dvi viengules lovas.Šis numeris puikiai tiks apsistoti tiek dviems, tiek ir vienam svečiui.